Goodlord has become the first startup to be recognised at Mind's Workplace Wellbeing Awards.
Goodlord has been recognised in the Mind Workplace Wellbeing Awards for its commitment to promoting wellbeing and de-stigmatising mental health in the workplace.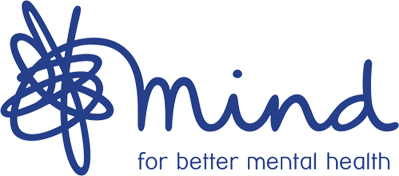 The proptech pioneers were one of 74 companies that took part in Mind's second annual Workplace Wellbeing Index, and were recognised with a Silver award, which shows a demonstrable commitment to achieving impact within their workplace.
Mind's Workplace Wellbeing Index is a benchmark of best policy and practice and celebrates forward-thinking employers who are committed to promoting and supporting positive mental health. The Index also provides key recommendations on specific areas where there is room to improve.
Every employer wants to have healthy and productive employees - research shows that staff who feel valued and supported are far more likely to perform better. Mind surveyed nearly 45,000 employees across the 74 employers participating in the Index and found that roughly 3 in 5 said their mental health was good or very good (58%) while 13% of respondents said their mental health was currently poor or very poor. Of those who said their mental health was poor, 82% said that this was work-related. So it's clear that our workplace can have a huge impact on our mental health.
Goodlord's Head of People, Hannah Keal said:
"I'm hugely proud to be announcing that Goodlord has achieved this award in mental health awareness week. At the core of our culture, we're about being able to bring the full force of your personality to work and it's impossible to do that if you don't feel comfortable and empowered to speak openly about where you're at with your mental health. Imagine if you broke your leg and you felt the need to hide that from your employer. How absurd does that sound? And yet, we still have these unrealistic expectations that you can or should do that for your mental health. Well, not at Goodlord."
"There's a lot of unhelpful myths around working in startups. There's this expectation that to work at a startup, you have to give up on the idea of having a work life balance. There's also this relentless positivity that comes from being a business that's growing and changing all the time and still finding its feet. You always have to be 'killing it'. Those pressures and expectations can be really damaging to people's mental health, so we're trying to carve a different, more honest path."
Amongst the initiatives that Goodlord has put in place to promote positive mental health is a partnership with Sanctus, the world's first gym for your mental health. Sanctus provides bi-weekly coaching sessions at Goodlord and gives Goodlordians a safe space to talk about anything that's on their mind. Goodlord also offers managers the opportunity to train as mental health first aiders, and provides in-house training on how to support staff experiencing poor mental health at work.
Emma Mamo, Head of Workplace Wellbeing at Mind, said:
"Employers are increasingly acknowledging the importance of tackling stress and supporting the mental wellbeing of the entire workforce, including employees that might be struggling with their mental health. We're delighted to recognise and celebrate employers making mental health a priority for their organisation through our Workplace Wellbeing Index. "This year, we've been overwhelmed to see so much good practice right across the board, from each and every one of the 74 diverse employers to take part. The Awards event provided an opportunity to recognise those forward-thinking employers who are at the cutting edge when it comes to investing in their staff wellbeing, and in turn getting the best outcomes for their business."
About Goodlord:
Goodlord was founded in 2014 and is the first mobile-friendly technology to streamline the lettings process for agents, landlords and tenants. By digitising the tenancy creation and progression, Goodlord cuts pointless, time consuming administration for agents while transforming the tenant and landlord experience.
To date, Goodlord has raised over £10 million in funding from investors such as GFC Capital, LocalGlobe, QED and Ribbit Capital.
About the Mind and its Workplace Wellbeing Index:
Mind, the mental health charity, provides advice and support to empower anyone experiencing a mental health problem. They campaign to improve services, raise awareness and promote understanding. They won't give up until everyone experiencing a mental health problem gets both support and respect.
The Mind Workplace Wellbeing Index is a benchmark of best policy and practice. The Index is designed to celebrate the good work employers are doing to promote positive mental health, and to provide key recommendations on the specific areas where there is room to improve.
Employers can register their interest in Mind's Workplace Wellbeing Index by visiting www.mind.org.uk/index, emailing index@mind.org.uk or through our LinkedIn page
Please note that Mind is not an acronym and should be set in title case.
Mind has a confidential information and support line, Mind Infoline, available on 0300 123 3393 (lines open 9am - 6pm, Monday – Friday)