When Goodlord announced its integration with Vouch, creating a streamlined lettings process plus the option to choose Vouch's hands-on referencing service, Buttercross Estates was more than happy to try the integration early on - and are now finding that this approach aligns well with its processes. Abi Friar, Portfolio Manager, answered some questions on how the agency has found the integration so far.
How does Buttercross Estates approach referencing?
In the grand scheme of things, we are quite a baby company. It's probably about five and a half, six years [that we've been in business]. We aim to get a good tenant rather than simply any tenant - we don't do the whole first person that puts the money down kind of thing.
What's the key difference between Goodlord and Vouch referencing?
We agreed to go onto Vouch in mid February and the only real difference we've found between Goodlord and Vouch is that we get a more hands on approach with Vouch. With Goodlord, the tenants will submit their information and then when it all comes back through, we get daily updates from Goodlord as to where things are at. Whereas with Vouch, we're a little bit more hands-on with it.
So it's more us doing the chasing, but we are all finding that at times it is quicker. For some of them, they'll submit in the morning and it's all done by the end of the day. And because we don't need to wait for that report or for Goodlord to have to chase it so much, at times it can be quicker. If you are an agent that wants to be very involved with the process and you're happy to keep an eye on it, then it is very good.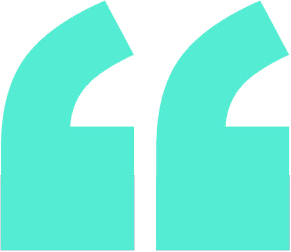 It's even more handy now with Covid-19, but it was always handy anyway, so I don't think you'd go wrong with the integration.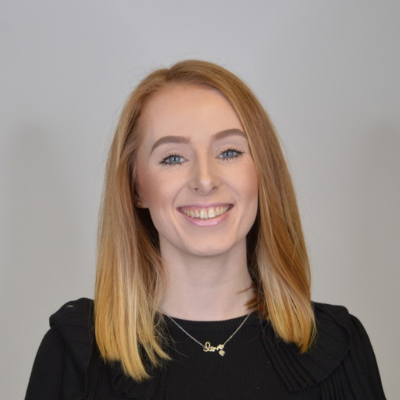 Abi Friar
Buttercross Estates
How have you and your tenants found the Goodlord and Vouch experience?
We don't actually notice a difference at all [in the process at Buttercross]. We have always sent the tenants an email that says that Goodlord are going to be in contact. And then you will need to upload X, Y, and Z. And if you have any problems, we'd give them a link to the Goodlord help page, just to leave it with them to be quite independent.
Now, we say you'll get an email from Goodlord and then once you sign up on Goodlord, you'll get a message from Vouch and then they'll let you just follow the exact same steps through. So for us as an agent, it's really not made any difference. For our tenants, we've not had anybody that's gone "well, this hasn't worked" or "I can't do this".
What would you say to an agent considering using Goodlord and Vouch?
We've always been quite hands on so this in particular has been quite useful because now we've got a bit more control with referencing. I do appreciate it might not work for everybody, but I think with the way things are going, I think if you are happy to incorporate things online, it's definitely worth doing.
Even the simple things [which the integration allows] such as being able to do a tenancy agreement online is handy, because then people could just do it and you haven't got to worry about people coming into the office. It's even more handy now with COVID, but it was always handy anyway, so I don't think you'd go wrong with it.
What would you say to an agent considering using Goodlord's platform?
I'd say go for it. I've used it for the last four and a half years and I really like the system. The staff are really lovely if you need anything. Even if you are just going to use Goodlord and you're not going to integrate with Vouch, I think you'd still be very happy with it. With the referencing service, if you like the idea of something where everyone loads everything and then you're very much guided by yourselves, then that's absolutely a great.
Buttercross Estates adds value with: