"The integration with Goodlord is great," says Ricky Purdy, Director of Residential Lettings at Dawsons Property. "It's very personable and the benefits came to fruition quickly. It's very efficient, it's well received by the tenants and very well received by the staff administrators who interact with Goodlord."
Dawsons joined Goodlord back in 2019, to create a more efficient way of working and to offer its tenants a great customer experience. Throughout the pandemic, Goodlord's online system has helped Dawsons continue to offer the same high level and personable service that it's known for in its local area.

"Goodlord helped make us more productive and more successful and has helped us maintain the numbers of new lets at a level that we would have hoped to be the case," says Ricky. "I genuinely believe that, without this, we would probably have found [the pandemic] a lot more difficult. It's a great affiliation, and I'm glad that we are working together truthfully."
Onboarding new technology
When introducing new technology to its business, Dawsons has a set process to help make sure it goes smoothly. "Anything that we integrate with, we pick a set office and a core set of people to use and champion the new tech throughout all our offices."
New staff members can easily get onboarded with Goodlord, thanks to its training videos. "Whether the longer training videos or bite-sized insight videos, our team can go there to refresh their Goodlord knowledge or the videos can form part of our 12-week probation. They work really well."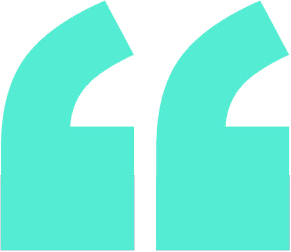 All of the extra services through Goodlord streamline things and make life easier for the staff that administer them.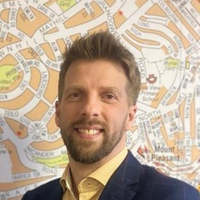 Protecting landlords and tenants
For its customers, a Goodlord service that Ricky has found particularly valuable is rent protection. "Goodlord's Rent Protection Insurance is a no-brainer, it's a great tool. It's a question of enhancing our service to landlords," says Ricky.
However, it's not only Dawson's landlords that benefit from extras through Goodlord. "Offering Tenants Contents and Liability Insurance is another easy way to ensure our tenants are accessing a whole range of products to help make their rental experience as good as it can be."
Time-saving, money-making, and compliant processes
Goodlord can also handle many of the time-consuming tasks that agents deal with on a daily basis, while offering extra value to an agent's customers too.
"For utilities, Goodlord Switch is great for tenants who get really good suppliers, it's very customer focused, and very competitive in terms of the rates," says Ricky. "We, as an agent, benefit from a commission point of view. But even if that wasn't the case, we benefit from the convenience of the utility information updates and the transfer to the responsible parties."
Goodlord also integrates with relevant industry providers, to help ensure a smooth journey for agents as well as their customers - and to help keep them compliant.

"Goodlord's integration with TDS for insured deposits easily saves us 10 minutes per new lead," says Ricky. "And it will make sure that we adhere to timelines and the deposit registration criteria. All of these extra services through Goodlord streamline things, and makes life easier for the staff that administer them."
Using Goodlord's data Insights
Goodlord also has a wealth of information and insights to share, to help its customers improve too. Its customer resource centre, the Agent Hub, hosts this information to help agencies improve their performance month on month.
"Our Goodlord agency Insights can help us compare ourselves against competitor activities on a regional and a national level, but also compare against our previous performance levels in months gone by," says Ricky. "I've appointed somebody to check our stats on a fortnightly basis and liaise with the other offices too.
"The statistics that come with it are unlikely to bring immediate business results as we have to make improvements based on the data, but, over a period of three to 12 months, it will help us shape our agency and improve. I'm sure it will lead to tangible benefits and ROIs, the more we use it."
Forecasting and planning
Goodlord's data can also help agencies to forecast and plan for the future. "We can use the data from busy periods to see pinch points and, as a by-product, accommodate additional members of the team or support to an office ahead of there being an issue," says Ricky.
"For example, we're looking at how busy June would be from a student turnover perspective, to understand how busy we are normally then versus July. And then likewise in September and October - those stats on new lets or renewals are helping us shape our diaries."
About Dawsons
Dawsons has a network of lettings offices, supported by a sales network, with a diverse set of tenants and landlords properties. It's starting to expand its reach in Wales, to offer more variety and opportunities to prospective tenants and landlords in what is a difficult market when stock numbers are lower than they've ever been.